We had a wonderful Christmas break in Mesquite with Greg's family. The kids were great on the drive and it was so nice to spend the time with Greg's Mom and Randy. Of course I hardly took any pictures but here are a few of the highlights.
Christmas Eve we drove to Valley of Fire and spent the day with Greg's brother and his family. Kate and Ari hadn't see each other in over a year, but they hit it off instantly.
The kids climbed and climbed all over. In fact Christmas day after opening all the presents Andrew asked where he could go to climb. They loved it. We had to drag them off the cliffs to do the Nativity.
Pretty cute wisemen.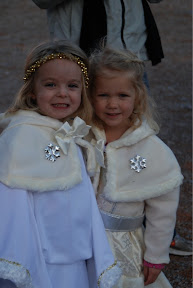 Angels (closest thing to princesses)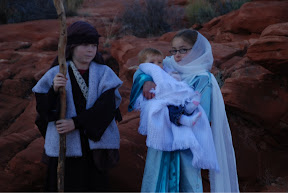 Joseph, Mary and a very fidgety Jesus.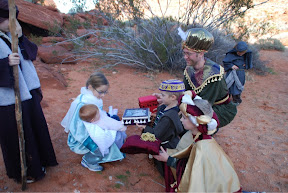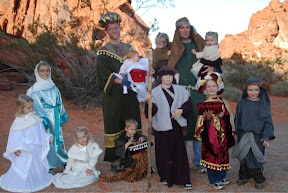 The whole cast.
The best part about this whole day was no one counted presents or begged to open one early. They never even talked about presents - they were having so much fun. I wish we could do this every year. To bad it is too cold to do an outdoor nativity in Idaho.
We also got lucky enough to see two Dessert Sheep.
Here are the only pictures taken Christmas day - thanks Greg for trying to record some picture memories.
Andrew's cougar (not a great pic-I know)
Natali's one request on the trip was to ride a horse. Papa took care of that.
Thanks again Papa.
We had such a great trip - wish we were going back soon.